For January Toronto Common is bringing back some of our past events for a 2014 throwback including our One Year Anniversary event, Sukiyaki dinner at Ryoji Ramen & Izakaya January 29th!
Available only by special reservation, Ryoji will be offer a traditional sukiyaki dinner, similar to Chinese hot pot or Japanese shabu shabu. Sukiyaki is cooked at the table in a soy broth with thinly sliced beef, a selection of vegetables, tofu, and a side of rice or noodles, perfect for sharing and for the colder winter months.
* Vegetarian pot will be available, pots will be shared in groups of 4.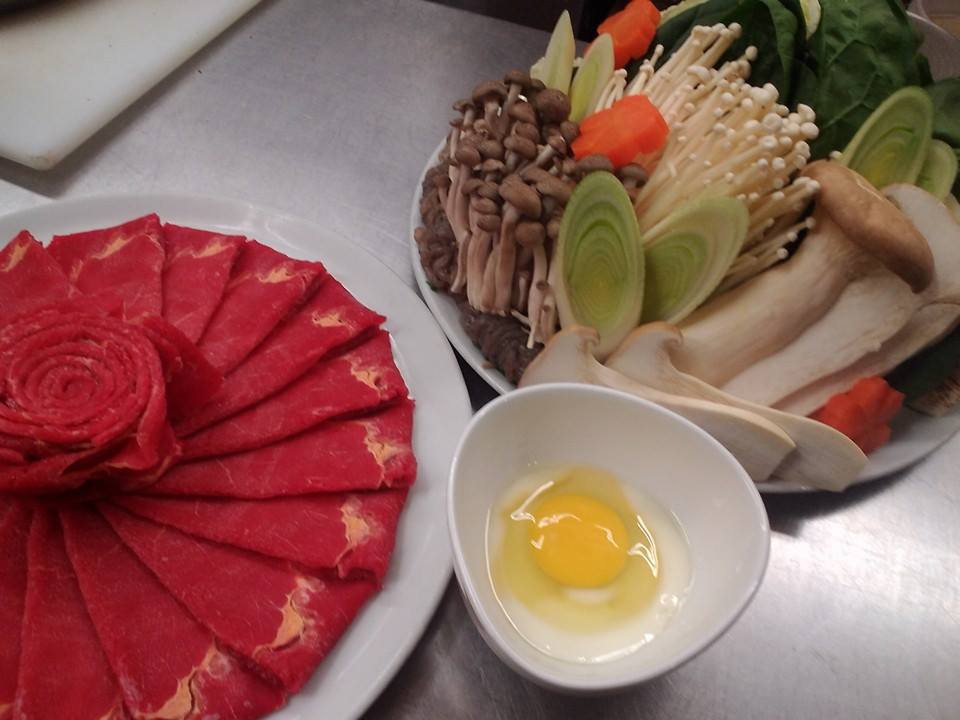 ---

Ryoji Ramen & Izakaya, established in January 2013 in Toronto, but with multiple locations in Okinawa Japan, is the only Okinawan-style Izakaya in Toronto.
With Okinawa's rich history and slightly different culture from mainland Japan, Ryoji offers traditional and inventive cuisines and ramens reflective of the unique culture of Okinawa.
Simple yet delicate flavours, fresh ingredients, creative cuisine, served in a bistro style.
Staying true to the Ryoji values of gratitude, passion, and awareness, Ryoji looks to evolve their menu with appreciation to their surroundings and to continue to evolve the art of Japanese cuisine.
---
PLEASE READ BEFORE PURCHASING:
All tickets must be purchased online before 11pm Wednesday, January 28th, 2014.
No tickets will be available at the door.
Minimum attendance: 4 people
Maximum attendance: 20 people
Guests should arrive 5 minutes prior to event to check-in.
Tickets must be presented (printed or electronically) to check-in.
Each ticket is a unique one-time use code and cannot be shared.
This is a communal event, guests will be seated with other guests.
If you have any questions about this event or Toronto Common events in general please visit our FAQ or Contact us directly.